-13 (MINUS 13) MATH GAME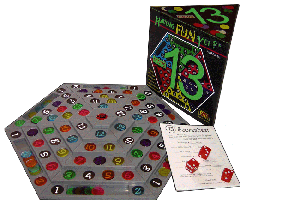 -13 (Minus 13) Math Game
in Triangle Box – $20
Collect as many chips as you can, but you won't know how much they are worth until the last roll! Don't get caught with the -13 chip at the end of the game! -13 is a FUN, slightly strategic family game. Great FUN to play with adults and children 8 and up.

Click here to ORDER YOURS TODAY!